Among the earlier adopters of Microsoft's Azure cloud-based clinical platform are members of the Australia Inflammatory Bowel Disease (IBD) Consortium.
Royal Adelaide Hospital's IBD acting head Jane Andrews said the chronic and intermittent nature of inflammatory gut conditions such as Crohn's disease made it difficult to track patient data across time, something that was now becoming more manageable.
"People move within public and private hospital settings and between in-and out-patient care… [Clinicians] waste a lot of money, repeat a lot of tests, and don't have full knowledge of patients' conditions," she said.
She said the Azure platform "cleverly" enabled clinicians to access patient information, while sending non-patient identifiable information into a research database.
Cloud computing's growing role
Ms Andrews said the annual cost of hosting information on the Microsoft platform was in the tens of thousands of dollars, but that this was one of the lower costs of running the IBD service.
She hoped that Microsoft and its rivals such as Amazon Web Services would look to offer the public and academic sectors "no or low-cost support to help with data management".
The growing role of cloud computing infrastructure and artificial intelligence tools in healthcare could also present distinct legal and regulatory challenges, regarding who takes responsibility when things go wrong.
In a scenario in which a doctor relies on AI tools to prescribe a course of medication or treatment, Dr Lee said there was currently no simple answer regarding culpability, but that "in most parts of the world, including Australia, the doctor bares full responsibility there".
"Doctors are free to make use of the tool when they see fit, roughly speaking," he said.
There are also concerns that cloud and AI technologies could head towards monopoly, due to the costs of porting data and the incumbents' advantage afforded by access to user information.
If AI were ever so successful as to concentrate capability and business opportunity, Dr Lee said the question would be "what shape does that take … in terms of tools for ordinary citizens?"
He also said he sought to achieve a balance between contributing to the joint project of building the future of health infrastructure and securing Microsoft's interests in that future.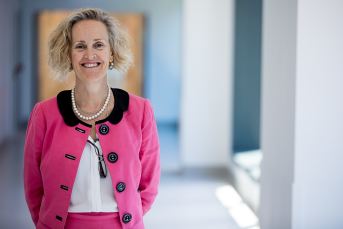 "The competitive element says that [as] Microsoft, we want at least our fair share … more than our fair share of that future," he said.